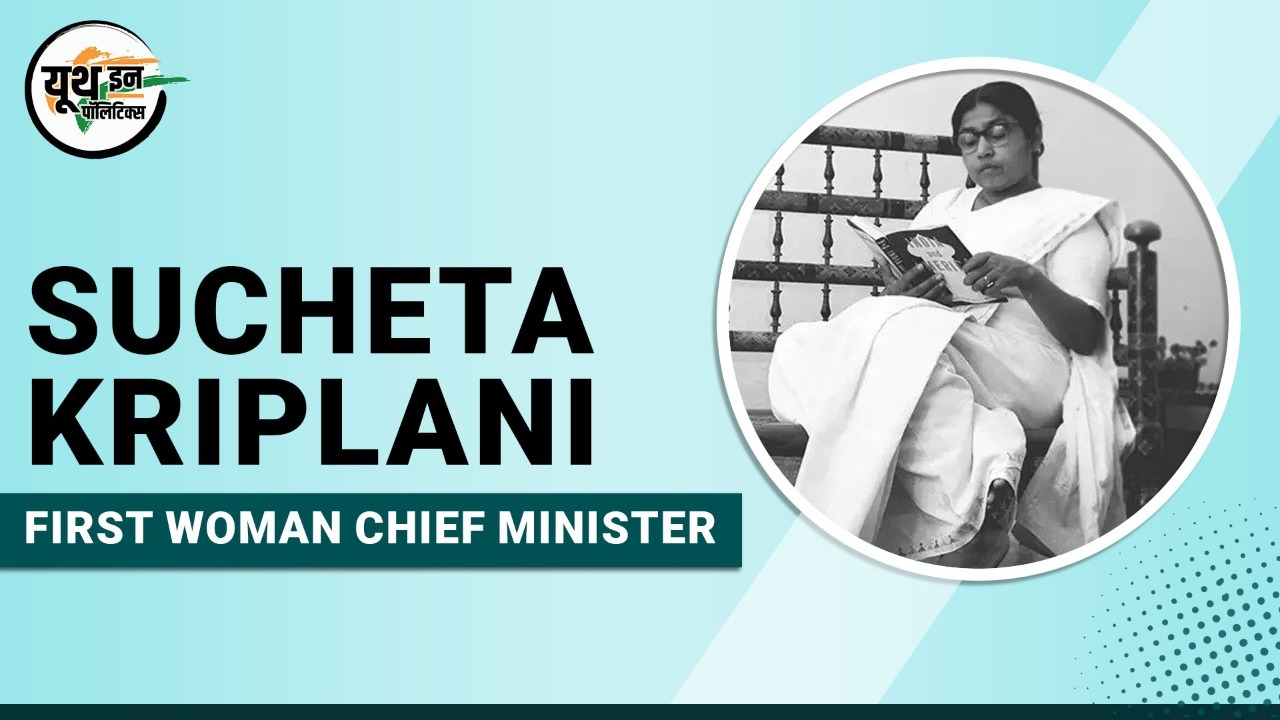 Writer: Mohd. Zaid Chaudhary
Sucheta Kriplani was born on June 25, 1908, in Ambala, Haryana, India. Sucheta Kriplani's father S.N. Majumdar was a nationalist man despite being a doctor under the British government. Sucheta Kriplani started working as a lecturer in Banaras Hindu University after studying at Indraprastha and St. Stephen's College of Delhi University.
In the year 1936, she was married to Acharya Jivatram Bhagwandas Kripalani. After marriage, Sucheta Kripalani became actively involved in the freedom struggle.
Sucheta Kriplani's participation in freedom struggle
Like contemporary women like Aruna Asif Ali and Usha Mehta, Sucheta Kriplani also joined the freedom struggle during the Quit India Movement. Sucheta Kriplani worked closely with Mahatma Gandhi in the riots that took place at the time of partition of India. Sucheta Kriplani was one of the women who were included in the Constitution Committee of India.
Sucheta Kripalani's role in independent India
After India's independence, Sucheta Kriplani was actively associated with north Indian politics. In 1952, he was made a member of the Lok Sabha and in 1957, he was made a member of the New Delhi Legislative Assembly and given the Ministry of Small Scale Industries. In 1962, she was elected to the Uttar Pradesh Legislative Assembly from Kanpur. In 1963, she was made the Chief Minister of Uttar Pradesh and with this, she made her name by becoming the first woman Chief Minister of the country.
She was a very superior parliamentarian and was very well spoken in the Lok Sabha debates. However,she pulled her away into the local politics of Uttar Pradesh where Congress was separated into two groups, one led by Kamalapati Tripathi and the other by C.B. Gupta for different circumstances. Their power resist led to C.B. Gupta influenced Sucheta to leave Delhi and take for granted the chief Ministership of Uttar Pradesh because he had already lost the election. As the role of Chief Minister she did a very good job. She showed herself to be a very well-organized administrator and an able politician also. She was very intelligent as well as hardworking. She was also well read and had a lot of diligent habits. Furthermore, she was an honest and truthful person. For that reason she is still remembered by old-timers as the best Chief Minister of Uttar Pradesh. Her lifestyle was also very simple and very improbable to a CM's position.
In 1967, she won the 14th Lok Sabha election from Gonda assembly constituency. She retired from politics in 1971. During Sucheta Kriplani's tenure as chief minister, factory workers had gone on strike to increase their wages. The strike lasted for 62 days. Despite being the wife of a socialist rashtra sevak and politician, Sucheta Kriplani did not accept the demands of the workers. Doing justice to the role of an administrative officer, she had persuaded the laborers to work at the same salary. Sucheta Kriplani spent her last time in solitude away from politics, She died in the year 1974.